Terms and Conditions
Short on Time, Want an Accurate Quote? You've come to the right place!
PRE-TRIP INFORMATION

AND OUR POLICIES

RESERVATIONS MUST BE MADE 3 HOURS IN ADVANCE.

WE RESERVE THE RIGHT TO BE DELAYED BECAUSE OF THE TRAFFIC DELAYS AND REASONS BEYOND OUR CONTROL.

AIRPORT ARRIVALS

Please call our dispatch office @ (1-877-905-9005) upon arrival (before picking up your luggage) and inform us of your 1) arrival city, 2) airline, 3) terminal ,the Dispatcher will direct you to our closest pick-up point also the driver's direct phone number will be provided to you. ONE CHILD UNDER AGE OF SIX WILL RIDE FREE OF CHARGE PER PAID ADULT TICKET (SHARE RIDE)

⇒ LUGGAGE: 1 BAG PLUS ONE CARRY ON PER PERSON, $7.00 EACH
⇒ ADDITIONAL BAG
⇒ NOT LIABLE FOR LOST DAMAGED OR STOLEN LUGGAGE.
⇒ NO DISCOUNTS OR COUPONS DURING HOLIDAY TRAVEL

NO REFUNDS

ONLY CREDIT FOR FUTURE USE IF CANCELLED 24 HOURS
PRIOR TO TIME OF PICK-UP
NO EXCEPTIONS

For the shuttle that travels between Tucson and phoenix the minimum requirement is 4 passengers per trip if the minimum number of number is not met an extra fee not to exceed $35.00 will be divided among the existing passengers would be payable in cash to the driver.
Clients Review
" I have used Ride Reservation several times over the past few years and it has never not been a 5-star experience in terms of price, reliability, availability (incl. on short notice) and drivers' friendly personalities and knowledge of the area."
What We Offer
Ride Reserve offers transportation options at a very competitive rate. We are very much determined to maintain long-term relationship with clients. Also for your convenience, prior booking (both driver and vehicle) is also possible. Look no further, for Ride Reserve is just a call or a click away from you!
Contact Info
Ride Reservation is the reservation system for YSA Inc.
1377 East Florence Blvd 151-S 21
Casa Grande AZ, 85122
phoenixairportexpress@gmail.com
Phone: 1-877-905-9005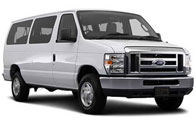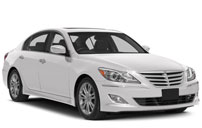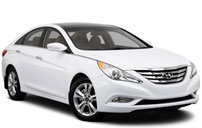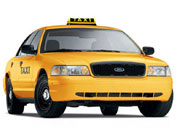 Copright © 2015, R.R.Reservation System, All Rights Reserved.